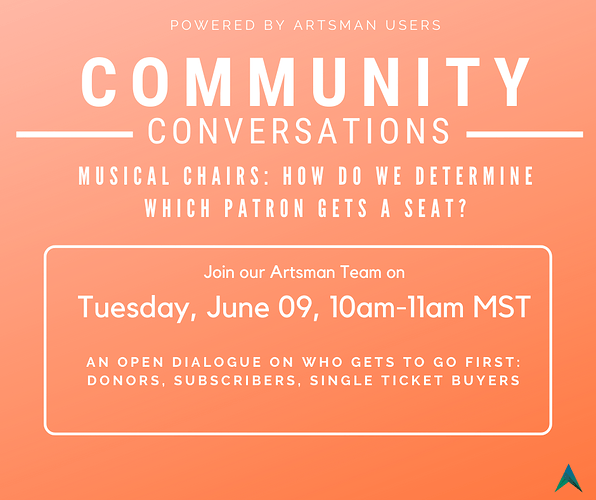 Tuesday, June 09, 2020
10:00 am – 11:00 AM Mountain Standard Time
As organizations plan for the return of audiences, we are tasked with managing audience sizes and determining how best to seat our patrons. This Community Conversation will focus on a participant discussion surrounding what seating patrons in a venue may look like. We recognize no one has the perfect answer yet, however there is strength in sharing thoughts and ideas. We would like to encourage everyone to share their voice and participate in this conversation.
The Community Conversations will hosted by Artsman using the Zoom platform.
To register please CLICK HERE.
See you on June 9th!