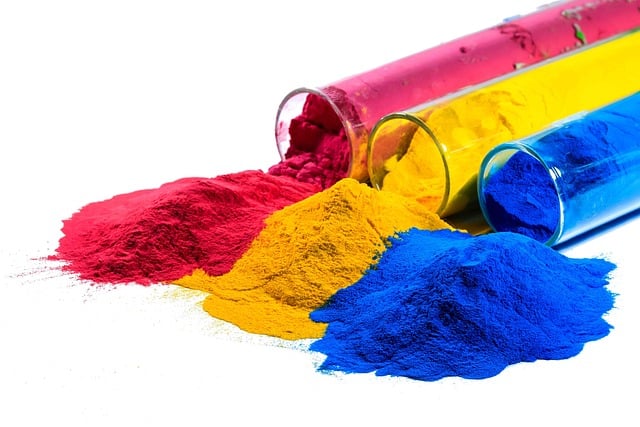 1. Multi-Donation With Average Gift Mail List
Analyzing donor potential is a key part of making the right ask of the right donor at the right time. With 3 pieces of criteria, users can configure a Mail List to identify multi-gift donors who have an average donation amount over a specific dollar amount. For example, with the criteria below the Mail List is looking at donors over a 5-year time-frame who have made at least 4 individual gifts, with their average gift being over $75.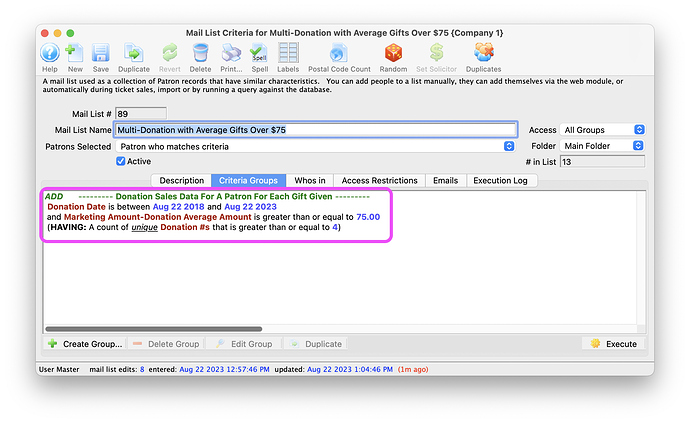 2. Project Duplication Wizard
Duplicating a project is a powerful time-saving feature that lets you use any existing project as a template. Guided by a step-by-step wizard, you can choose what to change from the original project (e.g. the default event, the performance attached to associated tasks, any replacement workers, etc). You can even decide how to handle the time gap between tasks! The newly created project will include all task details, including any scheduled personnel shifts and booked resources.
This feature is a great asset for projects with commonly used components, such as volunteer shifts, production timelines, fundraiser to-do lists, etc.

3. Unsubscribing Patrons From Mail List
The Mail List tab in the Patron Record gives the option to mark patrons as unsubscribed using the Remove button. This is an efficient way to keep the history of the mail list accurate while also tracking patrons who explicitly stated that they would like to unsubscribe from the Mail List.