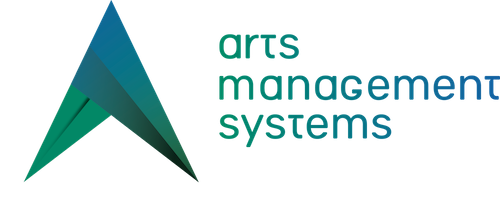 Software Specialist
About Us:
Artsman is a Canadian-based, internationally recognized, software developer of a niche system called Theatre Manager. Theatre Manager is an enterprise-wide CRM for arts, sports, and entertainment organizations. It is self-hosted or cloud-based and provides a fully integrated box office, development, marketing, facility, and volunteer management solution. Artsman prides itself on a culture of trust, communication, teamwork and a deep love for live and in-person entertainment. We foster an open learning environment where employees are empowered to grow and expand their skillset with confidence. We are an innovative, community-minded company geared towards supporting the growth and advancement of the organizations we support.
Position:
Artsman is seeking a full-time support specialist to join our team. This position includes assisting clients with day-to-day support via phone or email, training clients online, by phone, or in-person (post-pandemic), and working on niche projects based on skill set and interest. The ideal candidate is self-motivated with a strong ability to work independently.
Location:
Artsman is a remote work environment – working from home. The Artsman team communicates over the phone, email, and instant messaging services.
Duties:
Provide customer support/problem solving by phone, email, or on-site
Train clients by phone and in-person on the use of our Theatre Manager software
Travel periodically throughout Canada and the United States.
Work with a variety of operating systems, primarily Mac and Windows
Develop and build strong client relationships
Offer guidance and display leadership while training/presenting to clients
Core Requirements:
Superior listening and communication skills
Ability to empathize with a client's problems
Strong analytical, organizational, problem-solving, and time management skills
Critical thinking skills – Ability to research and compose solutions
Curious nature and an eagerness to learn new things
Self-directed – Ability to motivate and prioritize
Ability to handle sensitive issues with tact and diplomacy
Ability to teach concepts and skills in an engaging manner
Comfortable speaking in front of small groups
Must possess a valid passport and drivers license
Assets:
Knowledge of Theatre Manager. Comprehensive training will be provided
Knowledge of Word Processors, Spreadsheets and PowerPoint
Ability to navigate both Mac and Windows operating systems
Basic understanding of standard accounting principles
Optional Skills:
Possess one or more of the following:
Technical Knowledge
Experience with DNS
Working knowledge of computer networking
Proficient in HTML/CSS
Understanding of Hardware and/or technical skills
OR
Theatre Administrator
Knowledge of Theatre Administration, Marketing, and/or Development
Understanding of business practices within the arts
Versed in industry trends and has future data-based predictions for the industry
OR
Video Editing Skills
Comfortable with voiceover work
Proficient in ScreenFlow
Work collaboratively on drafting scripts
If you are interested in the position, are a Canadian resident and possess the necessary experience, skills, and requirements, please forward your resume, cover letter, and salary expectation in confidence to:
Artsman
Attn: Bonnie Hamilton
Artsman thanks all who apply for their interest, however only those candidates under consideration will be contacted. No phone inquiries, please.
Software Specialist-Artsman.pdf (99.3 KB)