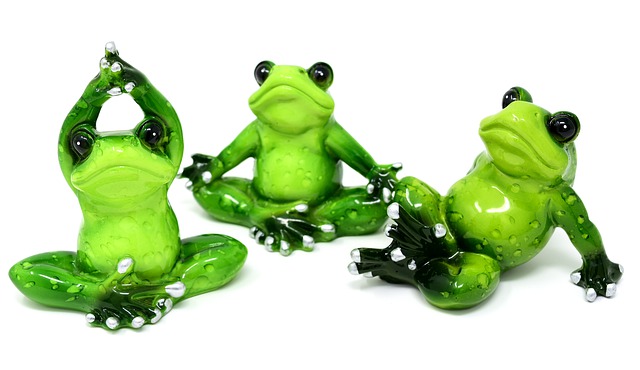 1. Discover Other Local Venues and Events
There's a new Discover other local venues and Events button at the bottom of the performance list for online sales. This button will take patrons directly to TicketTrove, a marketing tool for Theatre Manager clients designed by Artsman.
TicketTrove gives patrons an at-a-glance list of events based on their current location. Searching by city to find what's going on in a specific area makes this a great tool for out-of-town patrons. TicketTrove is the perfect addition to your marketing site for promoting upcoming performances. Check out the poster design for your events!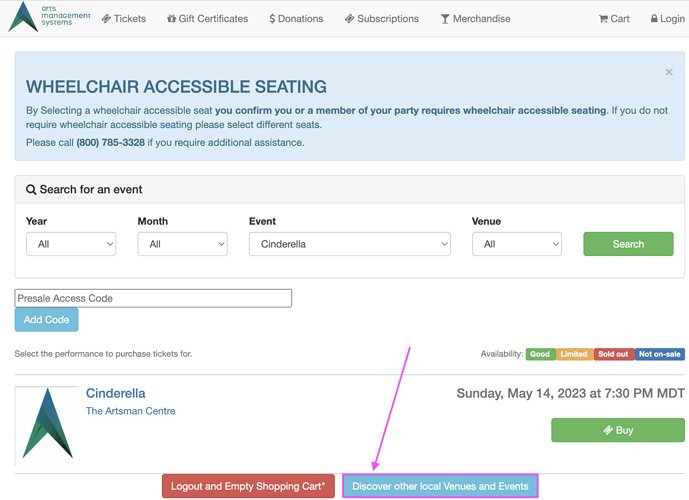 2. How Quickly Events Have Sold Report
Ever wonder how quickly current events are selling compared to previous years? The Cash Flow - Ticket Inventory Analysis is a great tool to investigate ticket sales volumes. Simply insert Event #'s you want to query as the main piece of criteria, and on the Sort & Subtotal tab, change the Selected Sort Fields to By Month to get a wider view of sales.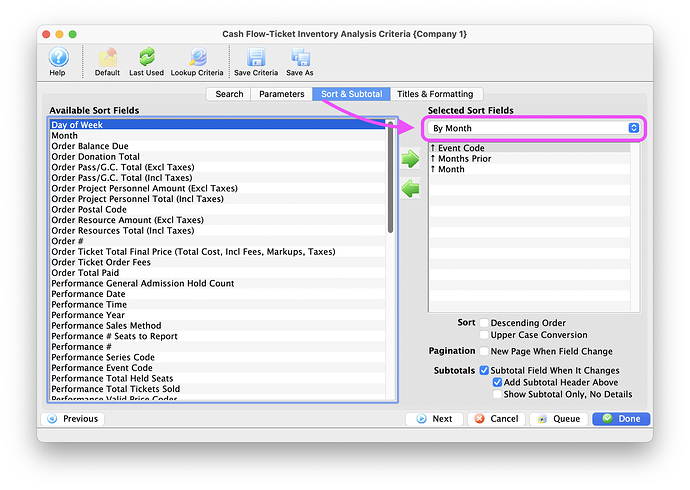 3. Expected Future Recurring Donation Totals
An enhancement has been made to the Donor Program Insert Reports to include the expected future recurring donation amounts up to a specified end date.
The new criteria, located in the Insert Summary Tab, allows the inclusion of the expected future recurring donation amounts to be included as part of the determination for the donor's overall Combined Giving Level Total within the report.