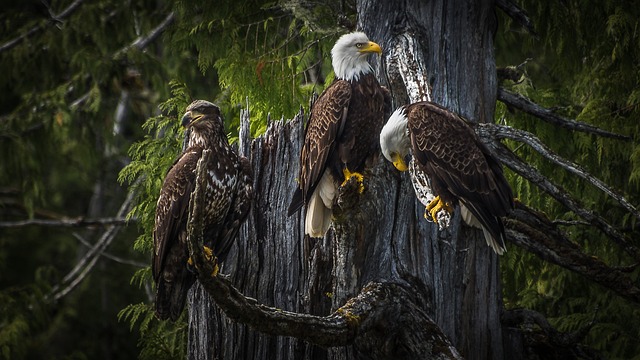 1. Ability to View Performance Revenue Online
Web Permissions for Volunteer/Personnel Activities have been enhanced to include the ability to View Performance Revenue Online . This exciting new feature will enable staff, volunteers, and promoters to securely access performance revenue information for events they have been assigned access to view. They simply login using their online account to your ticketing website to view up-to-date information on the performance revenue in just a few clicks!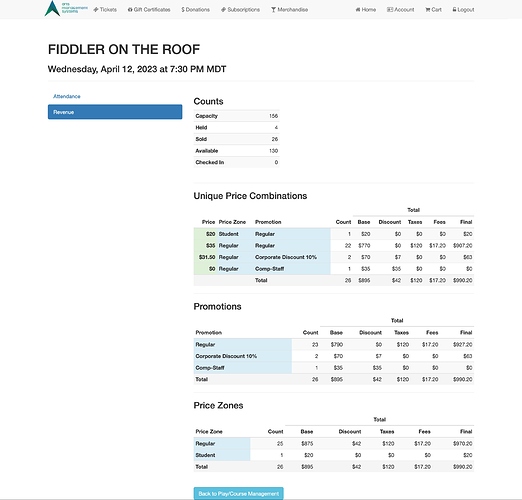 2. Removal Criteria for All Household Members in Mail List
There is a new search option to remove criteria in a Mail List. You can now remove all patrons in a household if any one person in the household meets the criteria. Try using this option to avoid emailing or mailing a household if anyone at the address already purchased the event/donation you are promoting.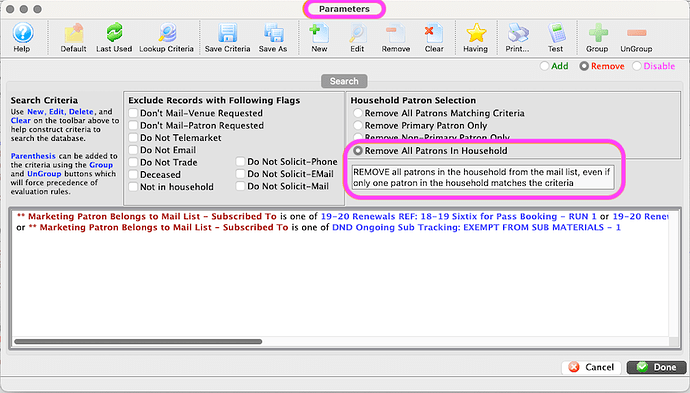 3. Coupon or Pre-Access Code Notes Display in Web Cart
Coupon or Pre-Access Codes have a Notes Tab field that displays a message on the ticketing site when a code is applied to a patron's cart. This field accepts plain text and html. The field is an ideal marketing tool to communicate the intended use, like:
Comp ticket for Sponsors, volunteers, staff
10% to members purchasing additional single tickets
Additional instructions