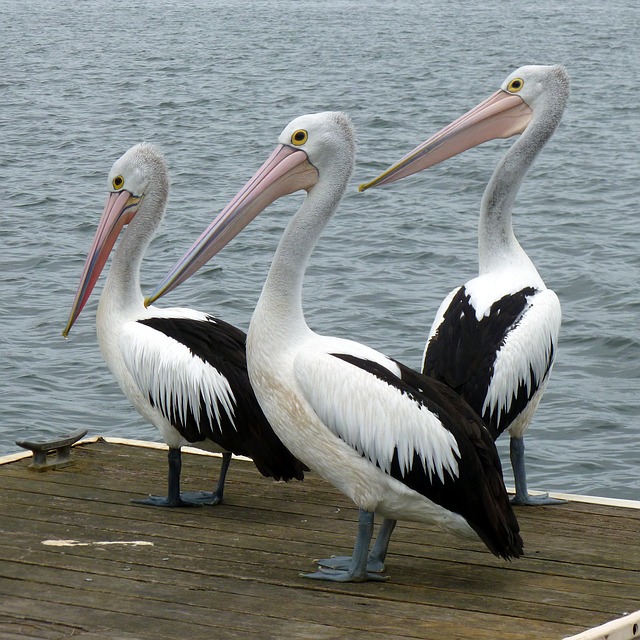 Require Online Patrons to Choose Delivery Method
You can now set the online Ticket Delivery option to be blank. If the check box for Ticket Delivery Options is unchecked, the patron will have to pick a delivery option before they can complete the sale. The option that the patron selects will stay for the remainder of that cart's life.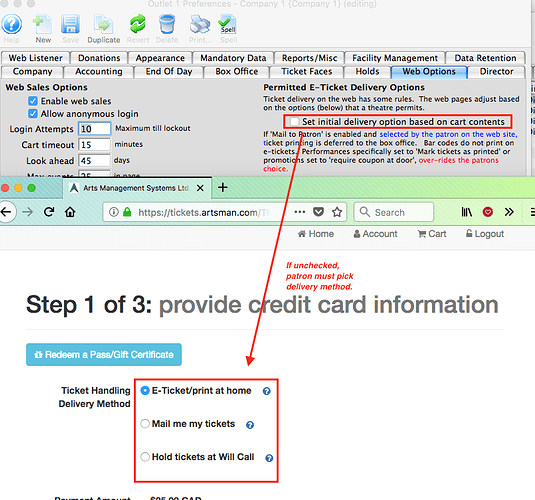 Quick Find
Are you using Quick Find to search notes and other fields? This feature:
searches for words in any order, regardless of the order you typed them
searches for words that start with what you type
generally ignores plurality - so that a search for actors will find actor and vice versa
may not find words you typed that are called stop words when they are in fields other than name. Stop words are those that occur too frequently to be useful in searching - such as a, and, it.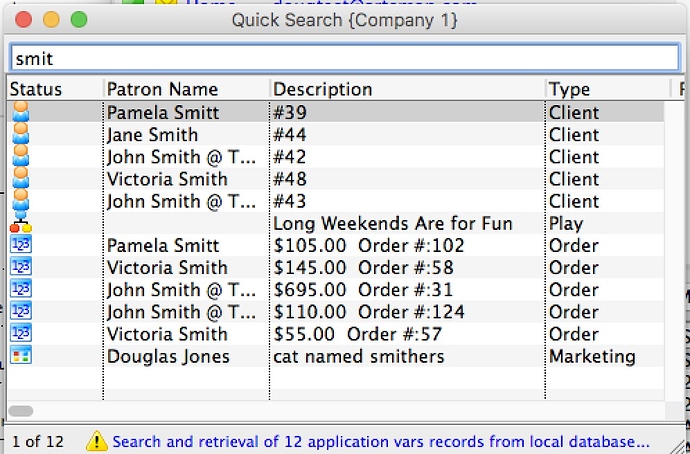 Web Logs
Did you know that you can see the transactions that your online patrons experienced right through Theatre Manager in their Online Cart?
If a patron calls the box office saying that they couldn't complete their online purchase, you can access their cart through their patron record and view the log. If the patron has never logged in, their cart is anonymous and you have to find it via the cart icon on the toolbar.
You can then review the bottom to see what the patron did - it is all there in the MESSAGE column. The key things to look for are "use of the BACK button" or information about the checkout process.
If the patron has successfully logged in, but hasn't completed the cart, you can take over the cart and complete the checkout for them. Theatre Manager will book all items in the cart and you can then add more tickets and apply the final payment.