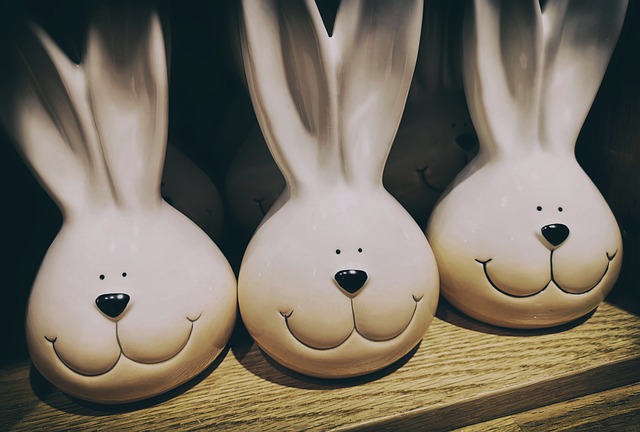 1. New Feature - Review Forgot My Password Activity
The Forgot Password Activity Log has been introduced as a tool in Theatre Manager to review a patron's behavior during the password reset process. The log coordinates patron contact information, internal patron transaction logs, online activity logs, and emails regarding the password reset process. This is a valuable tool that can aid the box office in determining the exact stage during resetting a password the patron is stuck on or stopped at.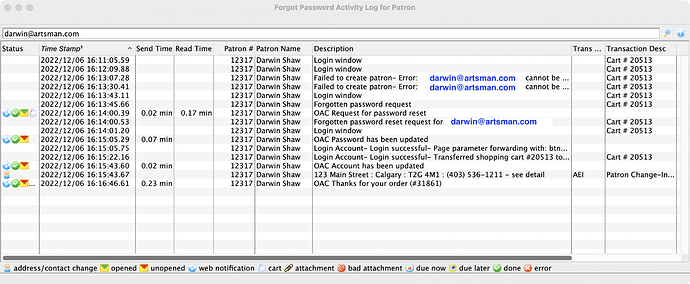 2. What's the Value of Ticket Returns Converted to Donations
Have you ever been in a situation where Ticket Refunds are Converted to a Donation due to cancelled shows and then you would like to know the total value of those specific donations? Not a problem!
You can use Donation Date as the primary report criteria to identify the date range that correlates to the cancelled shows and Donation Source (or Use or Type) is one of Ticket Refund as secondary criteria for any of the Donor Detail or Donor Summary reports. These donor reports will identify these donations and provide the net value of converted show revenue to gifts.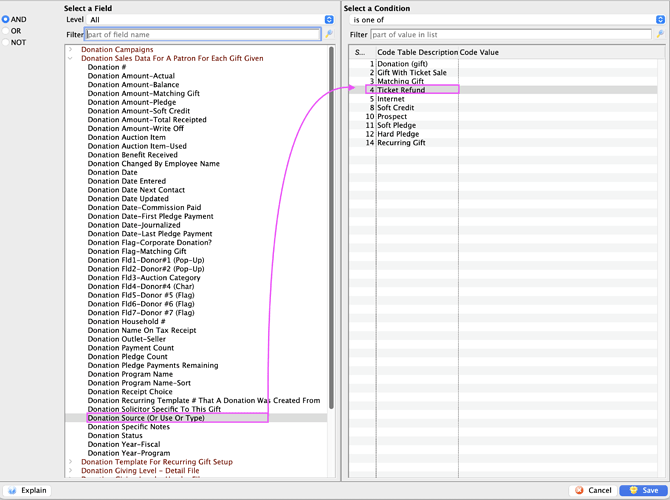 3. Facility Management - Include or Exclude Task from Invoice
Do you ever have tasks in a project that you don't want to appear on the client invoice? Since all tasks are defaulted to be included on an invoice, the control to exclude (or include) the task from appearing on the invoice is located on the Facility Tab within each task record.
For tasks identified as excluded from printing on the invoice, a status icon appearing as a "printer with an 'x' on it", will be listed for that specific task in the Project's Task tab. It will also display this task as magenta to help identify items that will not be printed during the invoicing process.