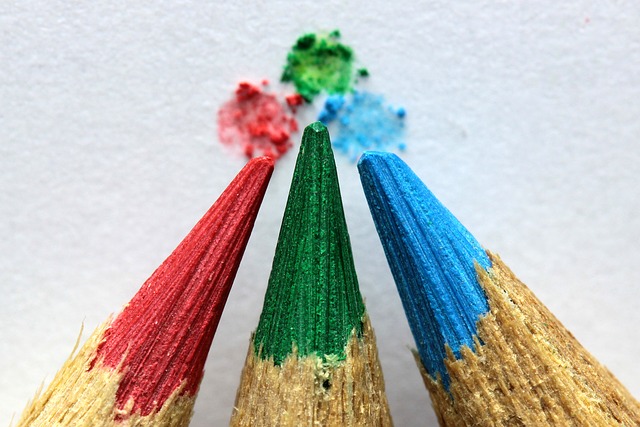 1. Payment Source
If you want to get a feel for how your sales are distributed (ie. Web, Telephone, Mail Order, Walk Ups), on the Order/Payment Details Tab there is a section where you can indicate which option it is. Theatre Manager is also intuitive in this regard and has defaults set up where it will associate a payment method with a source. Here is an example: A patron pays for tickets with a cheque. When cheque is selected as the payment type, Theatre Manager will automatically indicate the payment source as 'Patron Present'. You can either leave it as is, or change it to something else like 'Mail Order'.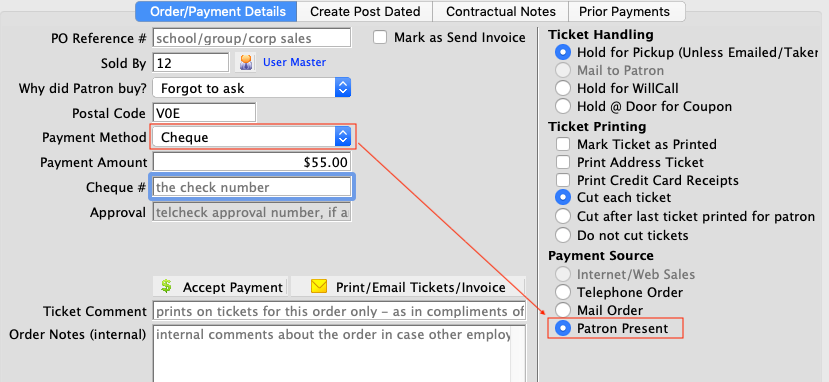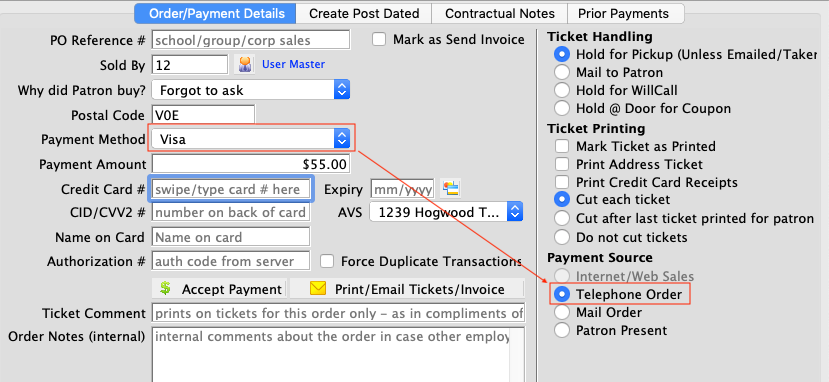 2. Sorting Quick Find Results
You can change the order that Quick Find displays results. Drag the most useful items to the top to display them first and least useful ones lower in the list.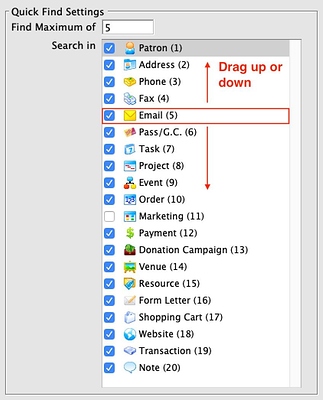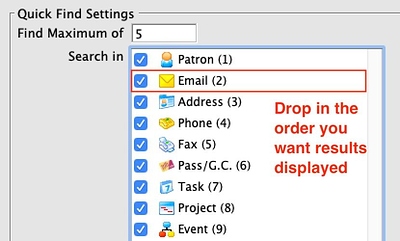 3. Employee Till Balancing
The Till Balance feature in Theatre Manager is an optional audit process that can be done before End of Day. The Till Balance allows each employee to balance the cash and cheques they entered.
This aids the End of Day process and adds a degree of separation of duties that some auditors will love. It is much like a supermarket where each checkout person is responsible for their own till in the cash register and have to balance it before passing it to finance.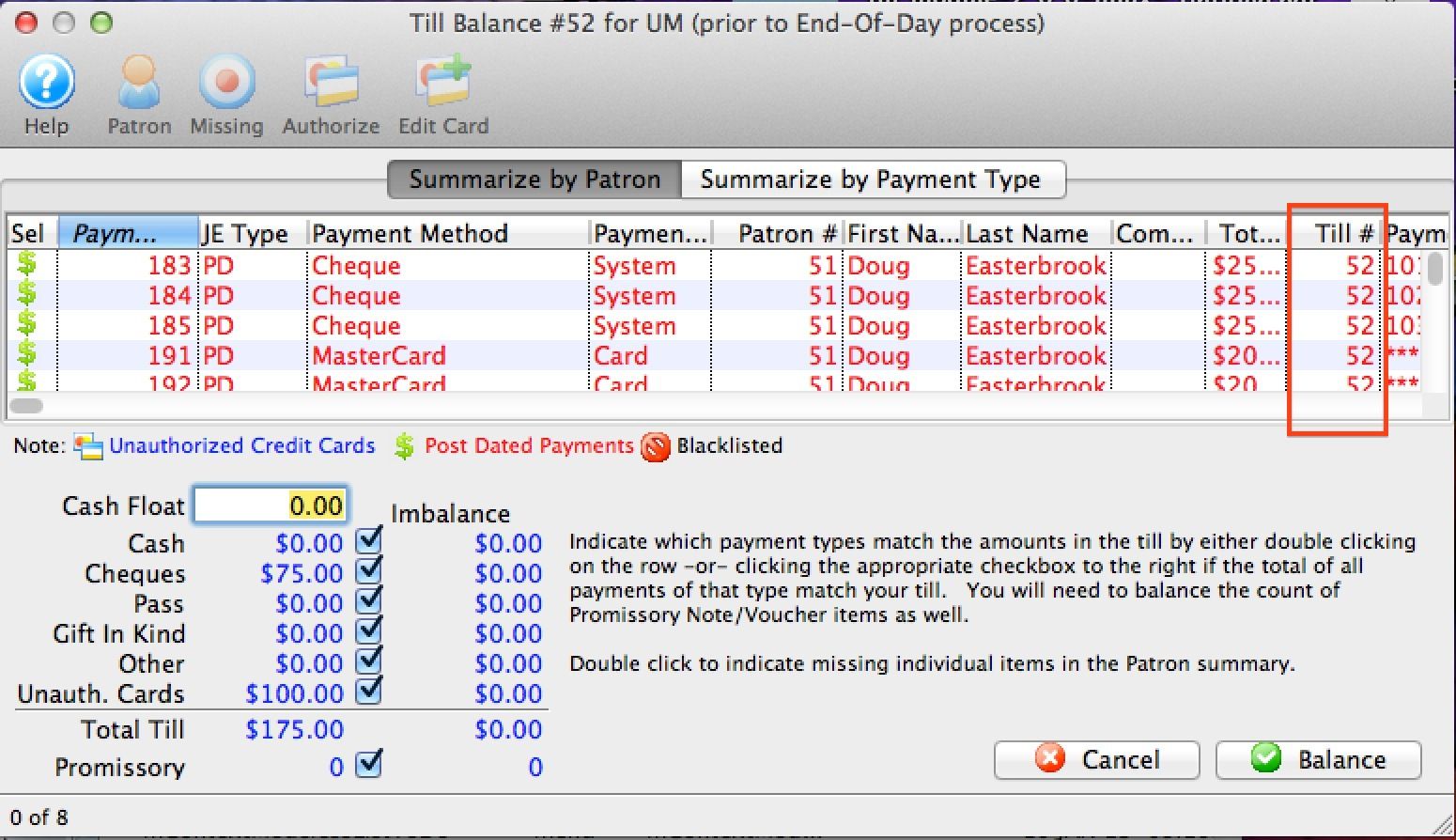 The Till Balance feature can be found in the Patron Sales Menu: