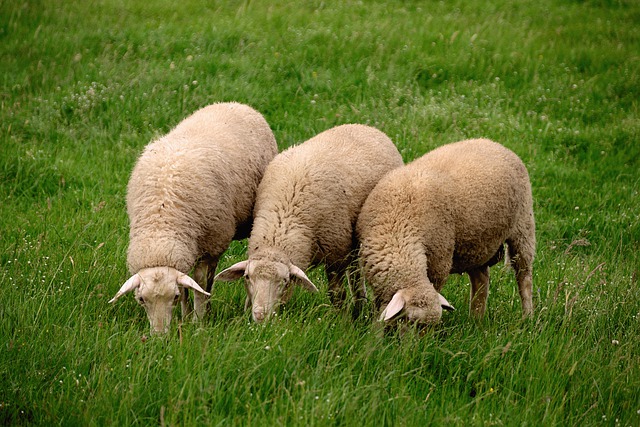 1. Season Subscription Combo Packages
It is possible to set up Season Subscriptions for reserved seating across different venues.
When using Season Combo Packages you can have subscription events are held at different venues. Each venue may have a different seating layout and the patron can have favorite seats in a different locations within each venue.
Season Combo Packages enable online subscription purchases for new patrons and renewing patrons since it guides them through the steps in selecting seats in each of the venues.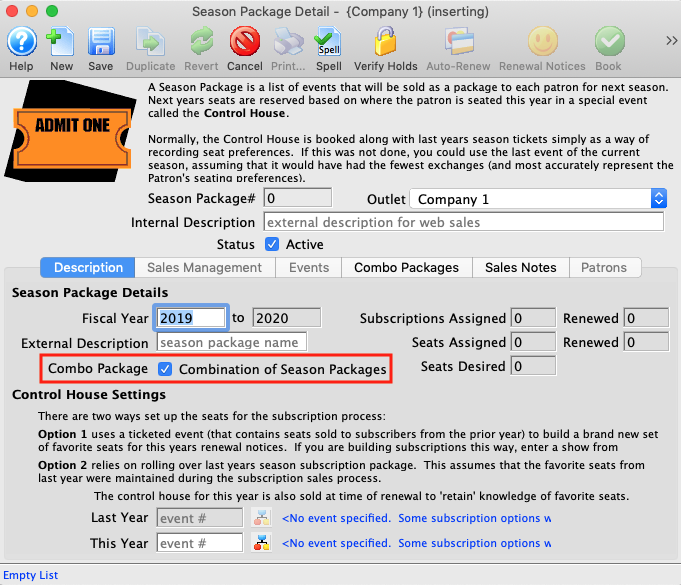 2. Dragging Criteria Groups Within a Mail List
Complex groups/criteria will add and remove patrons from a list. If you don't achieve the result that you are looking for, you may need to reposition a criteria group. This is easily done by dragging and dropping the grouping.
Click the line of criteria to be moved to select it. Click and hold the mouse button to "pick up" the group. Drag the criteria up or down the list and release the mouse button where it should be placed.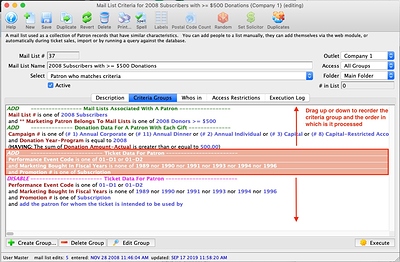 3. Setting the Maximum Use of a Promotion Per Performance
You can set a limit on the number of times a sales promotion can be used for a performance. This may be useful to limit special price reductions from coupon codes or at the box office - for example: 50% off, rush, or media giveaways like 'first 10 people to book online get 10% off'.
This can be set up on the Edits Tab of the Sales Promotion Detail Window: