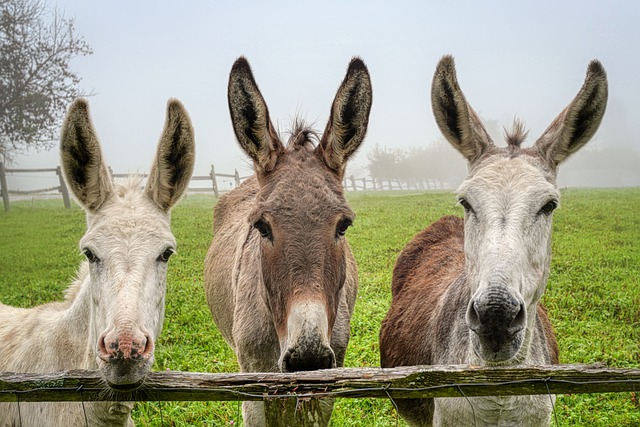 1. Report Links to Tooltip Opens a Mail List
Theatre Manager now has links in many reports. By clicking a link within a report, Theatre Manager will take you to the relevant detail window for whatever data you've clicked on. Check it out on the Mail List Report, and they'll be appearing on other reports in the near future as well.
Links on reports are only available on macOS 10.14+ and Windows 8+, so make sure you're on the latest OS for your platform.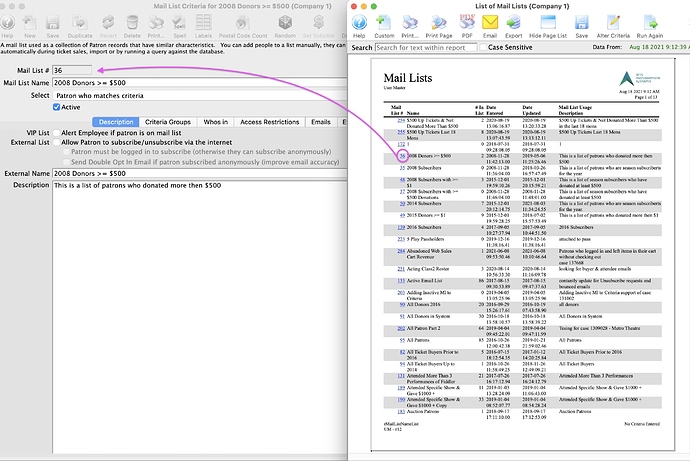 2. Where Does the Ticket Number Come From?
The ticket number found on a patron ticket is assigned by the database to a seat on a Price Map. Ticket numbers for Reserved Seating events are permanently associated with a seat and associated on-the-fly for all other event sales methods.
For Reserved Seating, it's important to remember that if the ticket price or Sales Promotion are changed that the ticket number remains the same.
When a ticket is refunded or exchanged for a different Seat or a different Performance , these ticket numbers are returned to inventory and a new ticket number is assigned to the exchanged ticket.
QR Code tickets – both thermal and print-at-home – that are refunded or exchanged are automatically marked invalid, as a security feature.
WARNING: If you're still using older "ladder" barcodes then it's a good idea to reclaim the physical tickets because they will still be scannable at the door. Only Microcom thermal ticket printers are capable of printing QR Codes on thermal tickets.

3. Reports for Tracking Refunds
We are often asked, how best to track where money from refunded tickets went? The answer is: there are several reports that help make up a clearer picture of where those funds went.
Transaction Reports provide sales/refunds, within the Order, and to whom.
Daily Sales Reports provide a summary of ticket refunds/exchanges, sales of passes, and donations within a certain date range.
GL Summary Reports provide all financial transactions posted to a General Ledger account.