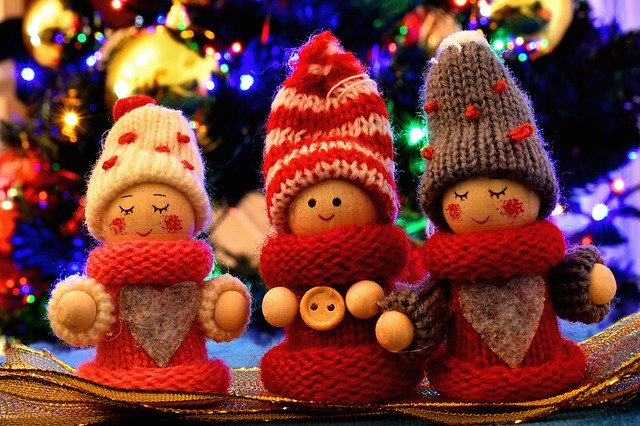 1. Customize Print at Home Tickets for Specific Events
You can make a custom ticket for each event or class to highlight sponsor data. All you need are two images:
Header: normally your company logo or co-sponsor graphics
TicketAd: advertisement, sponsorship recognition and/or directions
Place these into specific folders on your ticketing site per these instructions.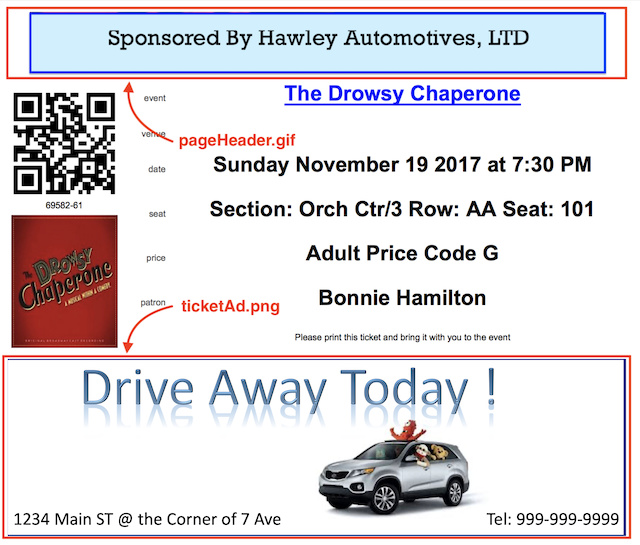 2. Donation Receipt List Audit Report
For our Canadian clients who need to track Charitable Donation Tax Receipts, the Audit List - Receipts Report is a powerful report that has been improved to easily identify 'cancelled' receipts in the Receipt Printed column. This report is extremely useful to also identify when a Charitable Donation Tax Receipt has been unprinted, deleted, or wasted. This report is typically used at calendar year-end or during an audit to account for all tax receipt numbers issued to donors.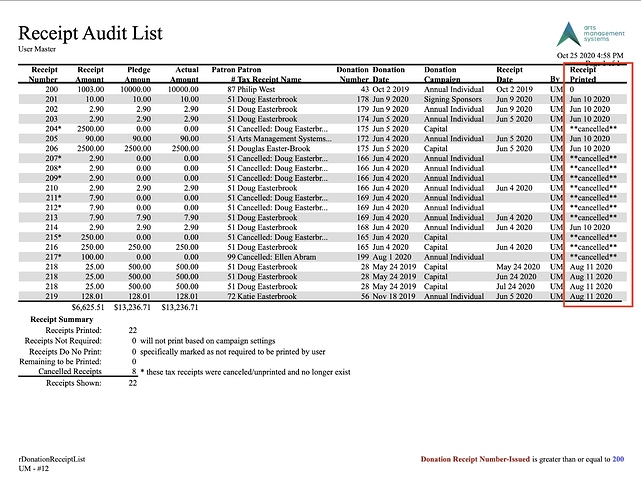 3. Direct Link to Performance with Tickets Selected
Did you know you create a link to a performance with tickets already selected? Direct links are a quick and easy way of taking patrons to a specific location within the ticketing site. Often we are looking to guide patrons through the sales process in the fastest way possible.
Using a direct link to pick seats conveniently allows patrons to select their pricing (and seating location for reserved ticketing) then add the tickets to their cart for quick checkout.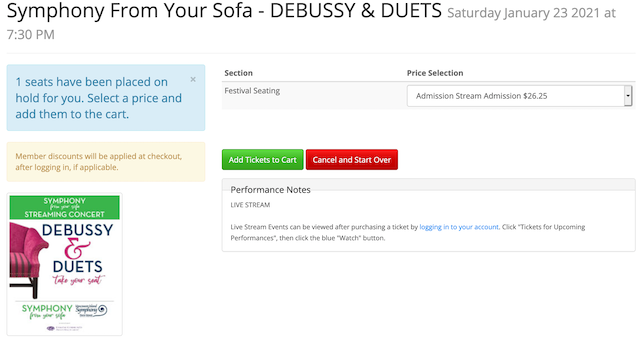 Use a Direct Link to Pick-Your-Seat for reserved or general admission performances and course or class registrations within your marketing site, in emails, on third party websites, or in social media marketing.
Test-drive a sample of a Direct Link to Pick-Your-Seat on the Artsman demo site.
checkout.