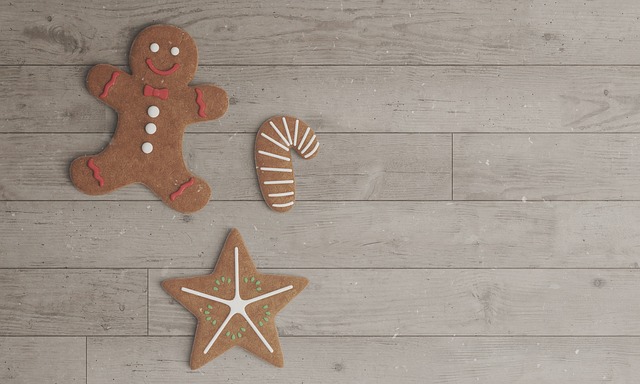 1. Fiscal Year End Rollover
For a number of venues, the fiscal year coincides with the end of the calendar year. This tip contains timely advice about Year-End Rollover for those venues.
PLEASE NOTE: The Year-End Rollover (YERO) needs to be completed before you can successfully post to the GL in the End of Day in the new fiscal year. The End of Day will warn you that the Year-End Rollover needs to be done and will prevent you from posting or generating reports in the End of Day.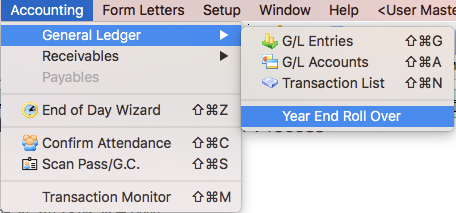 Full instructions for Year-End Rollover can be found in the help pages.
As per the help page, please make sure you have a recent backup of your database prior to running Year-End Rollover in the event the auditors want to see data as of that point in time. If you are on the Artsman Cloud, contact support and we'll make a backup for you.
Visit our Youtube channel for our YERO video
2. Queued Document for Fiscal Year End Reporting
Using Theatre Manager's Background Reporting is a great tool to queue and run your year-end reports right at 11:59:59 PM on the last day of your fiscal year. Your required year-end reports can be queued up days or weeks in advance. It's nice to login to the database the day you choose to perform your Fiscal Year-End Rollover process knowing all your required reports are done and ready for review.
Sample Year-End Reports:

3. Adding Donation Quick Add Buttons to an Eblast
For many clients, the end of the calendar year means a final campaign push to renew lapsed donors/members. Did you know that you can send an eblast with clickable buttons to automatically add donations to webcarts? Quick add direct donation links let you specify the campaign and amount to add to a patron's cart. Combined with the ability to attach a link to an image in a form letter, this feature makes renewing a membership fast and easy: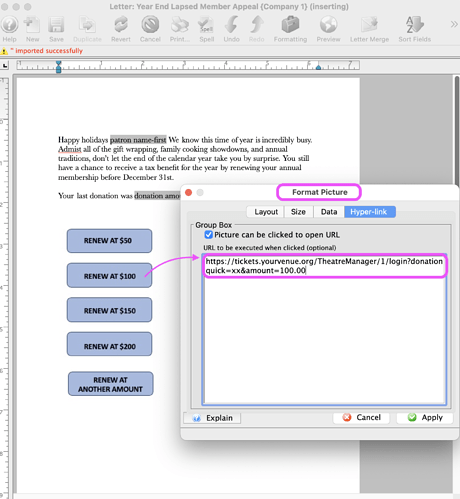 In this example, the email provides four pre-defined annual campaign renewal amounts and one option that brings patrons to a new annual membership entry form where they can specify an amount. From this email, patrons can click the appropriate button and immediately proceed to the online login and payment steps.