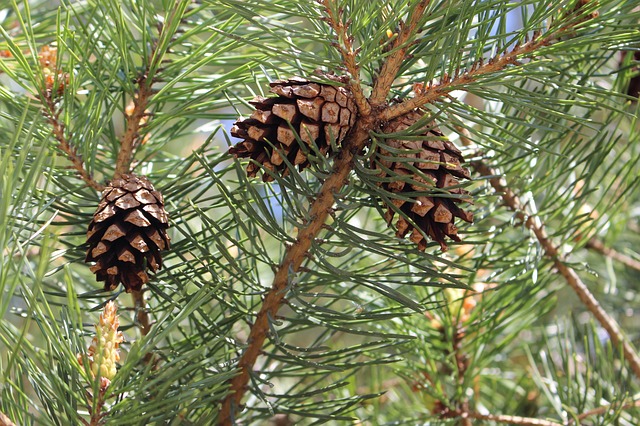 1. Fiscal Year End Rollover
For a number of venues, the fiscal year coincides with the end of the calendar year. This tip contains timely advice about Year-End Rollover for those venues.
PLEASE NOTE: The Year-End Rollover (YERO) needs to be completed before you can successfully post to the GL in the End of Day in the new fiscal year. The End of Day will warn you that the Year-End Rollover needs to be done and will prevent you from posting or generating reports in the End of Day.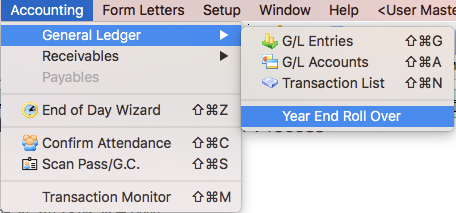 Full instructions for Year-End Rollover can be found in the help pages.
As per the help page, please make sure you have a recent backup of your database prior to running Year-End Rollover in the event the auditors want to see data as of that point in time. If you are on the Artsman Cloud, contact support and we'll make a backup for you.
Visit our Youtube channel for our YERO video
2. Queued Documents for Fiscal Year End Reporting
Using Theatre Manager's Background Reporting is a great tool to queue and run your year-end reports right at 11:59:59 PM on the last day of your fiscal year. Your required year-end reports can be queued up days or weeks in advance. It's nice to login to the database the day you choose to perform your Fiscal Year-End Rollover process knowing all your required reports are done and ready for review.
Sample Year-End Reports:

3. Enhancement - Event Status Postpone, Cancel
With the recent enhancement to event status, when you set to postpone or cancel a performance via the performance detail window in the Sales Management Tab, it no longer counts in the from/to date range of the run of the event.
Meaning, if you mark a show as postponed or cancelled and you have not enabled the view on the internet, then Theatre Manager will adjust the length of the run to be only the performances that are on schedule or are marked visible on the internet.
The performance detail window opens when you double click on existing performance. Through this window, you are able to edit performance data.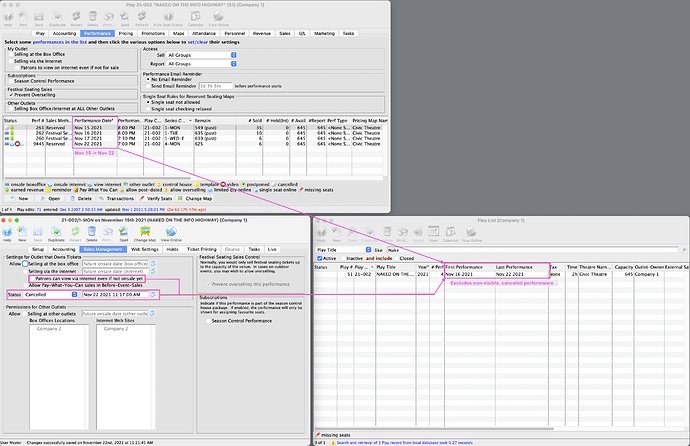 See how a Postponed performance affects the Web Sales Tickets list when View via the internet is Unchecked:

Give it a try.