1. ACT - Zoom Webinar - Season Subscription Rollover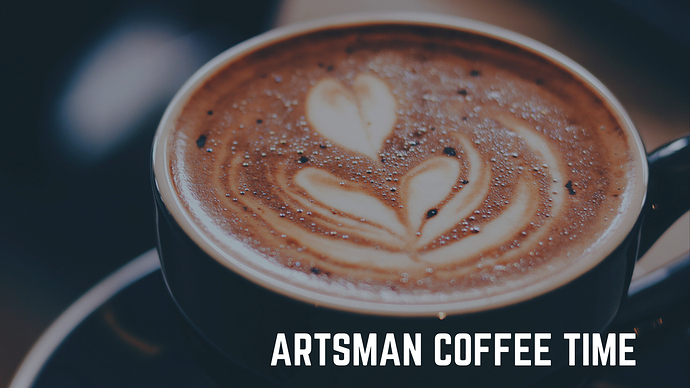 Visit Artsman Community for more details and to register for this session.
Our next ACT, Artman Coffee Time, will focus on Season Subscription Rollover. This free webinar session will start with reviewing a previously setup control house and events that will be included in a package. We will then explore the process of rolling over a previous year's season package, and follow up with a Q&A session.
Join us on Wednesday, February 16!
2. Payment Icon to Help Identify Refunds
Prior to COVID, refunds were pretty rare in the arts and entertainment sector. But today is a different era with patrons incurring multiple refunds in their order history. Thanks to user feedback, a new red lightning bolt icon has been added to visually identify Linked Refunds. This will assist in quickly identifying refund transactions in the Payment tab of the patron record.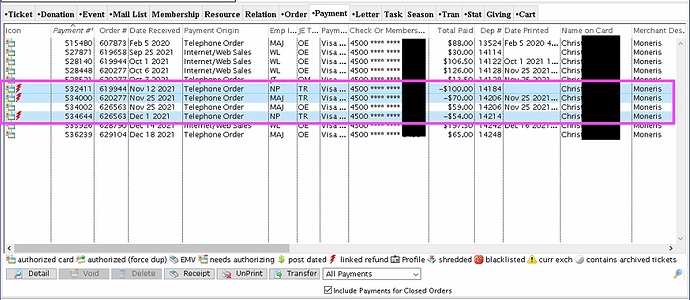 3. TM Scanner App Now Admits Group Sales with a Single Ticket
When the sell tickets as a group option is used for a general admission event, Theatre Manager can admit multiple patrons with a single 'Group Sale' ticket. In effect, it moves the responsibility from each patron having an individual ticket to one ticket for the entire group. This speeds up the process for an usher by handling and scanning one ticket when a group enters a performance.
This feature was built in mind for organizations that deal with a lot of tour buses or school groups. For example, rather than your tour operator receiving 25 tickets for a group sale, the TM Scanner App can now recognize the group ticket and gives your usher, or box office, the ability to let all 25 patrons into the venue at once.
In addition, the TM Scanner App will show the number of people assigned to that group ticket.