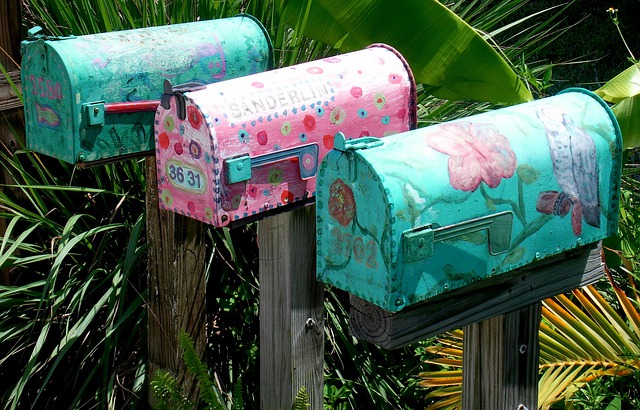 1. Theatre Manager 4th National Conference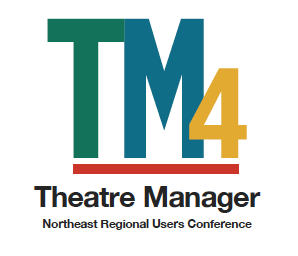 Although the next Theatre Manager User Conference is not until September 2020, it's not too early to start thinking about attending, and setting aside some funds in your training budget. The early bird pricing expires February 29, 2020, and there are special discounts for organizations that send 2 or more attendees. Once again, the conference will be held at the beautiful Proctors Theatre in Schenectady, New York. It is hosted by users for users, and the 3-day schedule is aimed at employees and volunteers utilizing some or all aspects of Theatre Manager.
Please check out the Proctors website for more details.
2. Dragging Pricing Maps Between Venues
In Theatre Manager, you can drag one or more pricing maps from one venue to another. This can be used to re-organize existing pricing maps or recover from an inadvertent merge of dis-similar maps. The process is as follows:
Open up two venues as per the picture below
Click on the pricing map that you want to move to another venue
TM will ask if you want to move the map
If you do, all events using that pricing map will be taken off-sale and any pending sales will be checked.
If there are some sales in progress, the system will not let you move the pricing map from one venue to another
After moving the pricing map, verify that seats are ok and then re-enable the event for sale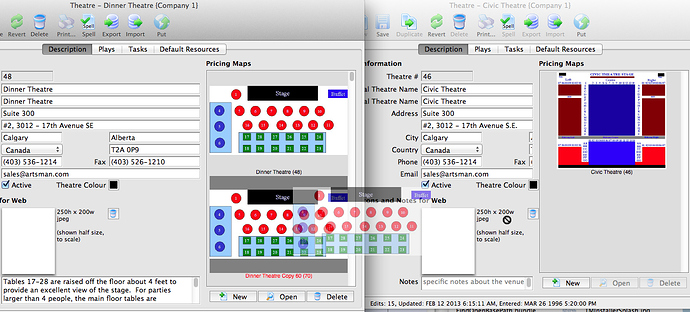 3. Reordering Sales Rules En Masse
Since Sales Rules are applied in order in which they are specified, it's helpful to ensure that they are in the correct order. If you've copied any sales rules and want to change the order in which they are applied, you can move them en masse.