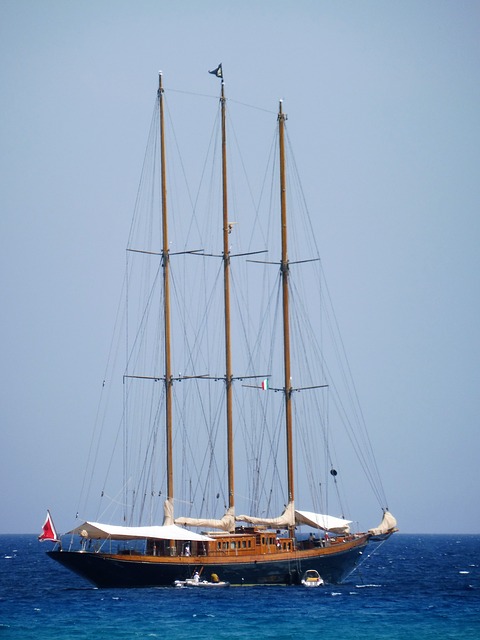 Adding Seat Notes
Did you know that text (seat notes) can be added next to a seat online indicating seat obstructions, accessibility, or special notes? These notes ensure a patron is aware of seat details prior to purchasing their tickets. Below is an example of how putting a note in the Seat Names Tab will show up on the online sales.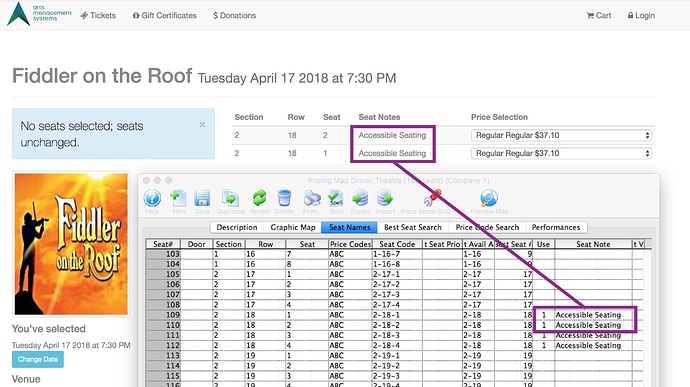 More information on the Seat Names Tab, can be found on our help pages.
Printing Raffle Tickets
Do you print tickets for offsite sales? Do you have an upcoming raffle you need to keep track for? Theatre Manager can generate sequentially numbered tickets without selling to an Event or upcoming Performance. It's easy… simply access the feature through Reports!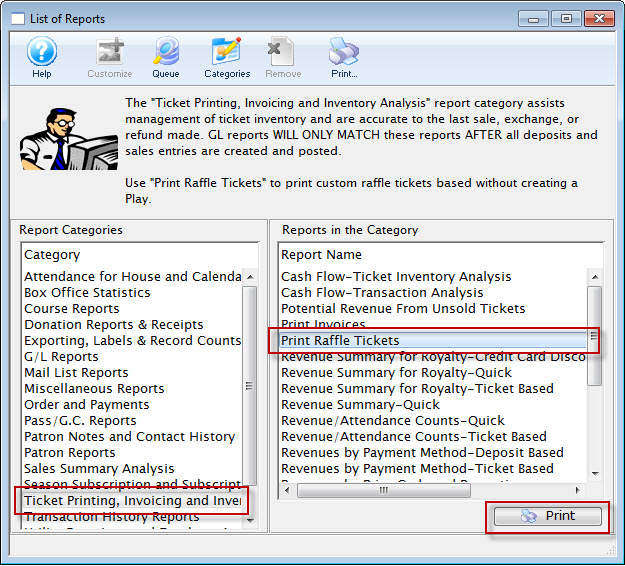 Would you like more information on how to do this? Please take a look at this help page for complete directions.
Gmail as a Mail Provider
Are you using Gmail to send outgoing email through Theatre Manager?
Free email providers come with limitations. Gmail is no exception and not ideal if you are doing eblasts or have high volume web sales.
We recommend using a professional mail provider that will ensure an easy and seamless experience - mailgun is one such option.
Should you choose to use Gmail, we would suggest taking a look at the following tips on our help page.