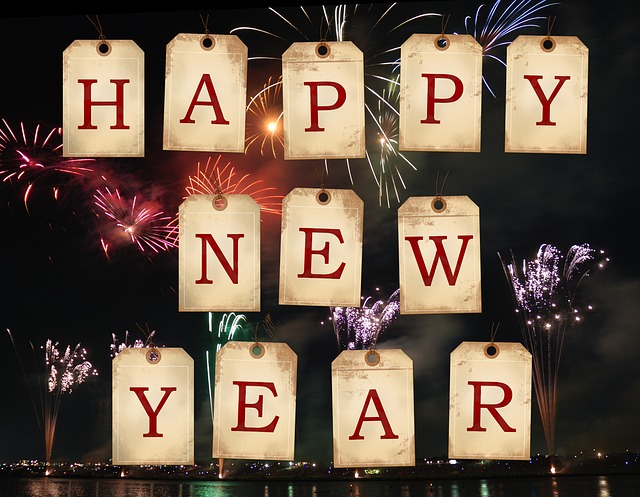 1. Enhanced Search Features
We have enhanced the search capabilities for the following:
Tags for Patrons - now supports unlimited tags.
Belongs to Mail Lists - now supports unlimited mail lists per patron.
Bought Tickets to Plays/Events - this feature has been enhanced to allow searching for people who have (or have not) purchased tickets to specific plays, regardless of performances.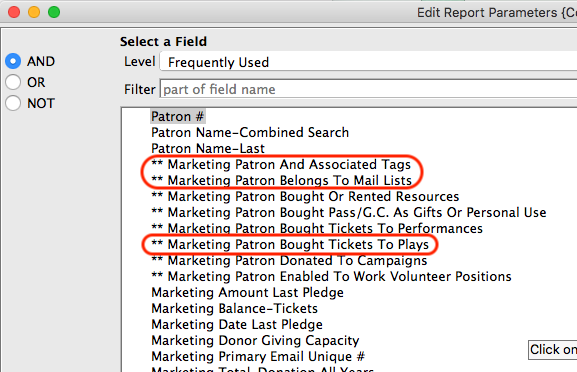 For more information on running reports, please check out these online help pages.
2. Finding and Installing Latest Version Manually
Auto update works the vast majority of the time, but sometimes a manual update is required to update some system level components. It's been quite a while since system level components were required for an update, but the next release of Theatre Manager is likely to do so.
If Theatre Manager suggests a component is missing, just click the "Check" and "Download" buttons to begin the download – Theatre Manager will begin the download in your browser. Once it's completed you should be able to double-click and install a new copy of Theatre Manager, which will include the new system level components.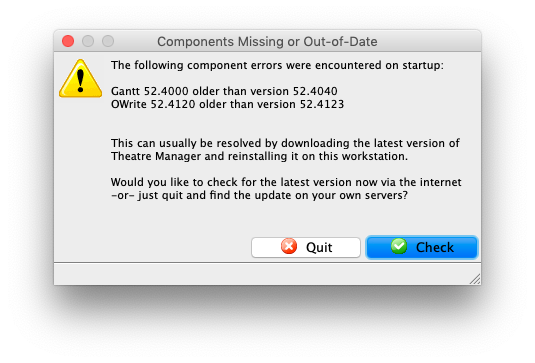 Alternatively, the latest version can be installed using Help => Check for Update.
3. Batch Print Gift Certificates/Passes
You can batch print gift certificates/passes. This handy function is for orders that don't have tickets, ie. people who purchased gift certificates/passes online. You would use the Print Unprinted Passes function to do this.
This is found under Setup => Batch Functions => Print Unprinted Gift Certificates: