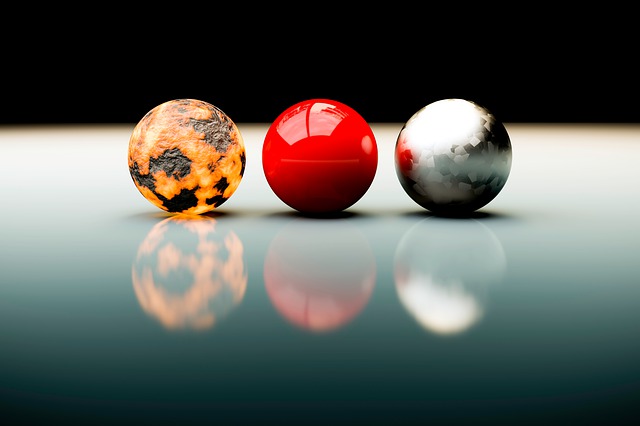 1. Last Updated Date and Employee
The status bar on each detail window indicates:
when a record was added and last changed
the employee that most recently changed the record
and how many times it has been changed.
This can be helpful in determining if a change in the record may have contributed to an effect. Example: if a performance has not been changed in recent history and if it just went on sale, it is not because of a recent change in data.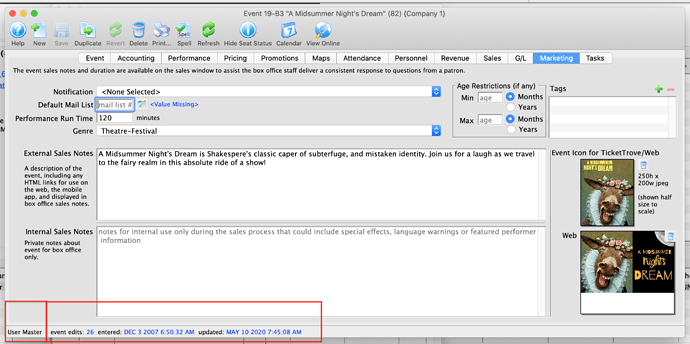 2. Extend Viewing Time for Live Events
Theatre Manager's Live event feature is tied directly to a specific performance date and start time. We have listened and heard from our clients about the need to extend the viewing time of the content beyond the 6 hour limit.
Here is workaround to be able to offer this by sending a follow up email via Theatre Manager EBlast to all patrons who have purchased a ticket to a live event. This EBlast will include the direct link to the Theatre Manager Live performance from:
On the list for future enhancements, our development team plans to:
Allow a purchased Theatre Manager Resource (buy forever) that could be a video purchase
Allow a rented Theatre Manager Resource (buy for some time, like a week) that could be a video rental
3. Setting Up Keyword Shortcuts in the Glossary
You can enter personal abbreviations for commonly used phrases in a custom glossary for each employee in Employee Preferences - similar to the concept of using

or lol when texting.
These abbreviations can be used in all notes fields and most data entry fields. Examples might be:
AMS -> Arts Management Systems (eg. set up a glossary entry for your own company)
CRA -> Canada Revenue Agency
IRS -> Internal Revenue Service
BB -> 'our' black box theatre
CTP -> Call the patron ASAP
ASAP -> as soon as possible
TEML -> tickets have been emailed to customer
UPU -> completely used pass to purchase tickets
Create glossary shortcuts that may save time, especially for order notes, patron notes and other things where speed of data entry and accuracy is important.