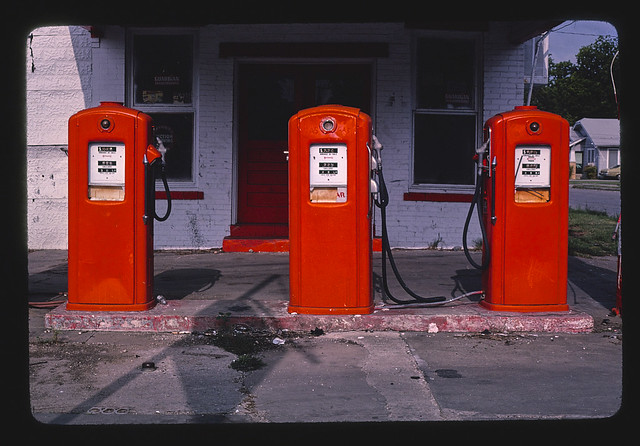 1. Finding People Who Bought Tickets to Multiple Events
One of the many features of Mail Lists is the ability to cross-reference patrons to pull together a list of those who have repeat activity in the database. Using this technique can be helpful in finding people who have:
Donated multiple times
Bought more than one gift certificate
Volunteered on numerous occasions
Another common example of this feature is generating a Mail List of patrons who have purchased tickets to multiple events by:
Using the Data file Ticket Data For A Patron
Adding the desired list of events
Using Having criteria to correlate the event sequence number
This allows an aggregate value for the number of events a patron has purchases tickets to.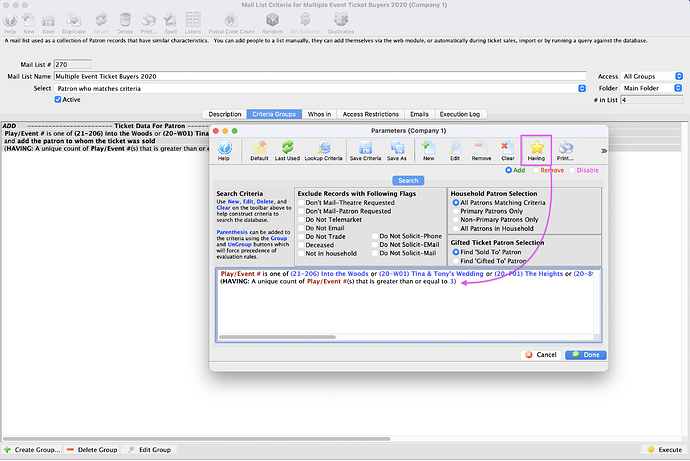 2. Tracking Donation Payment Dates
The Donor & Pledge Summary with Payments report is great for reviewing and managing payments donors have already made on a pledge or reviewing outstanding balances. This report is best run based on:
Donation Balance is greater than or equal to 1.00
Donation Date
Fiscal Year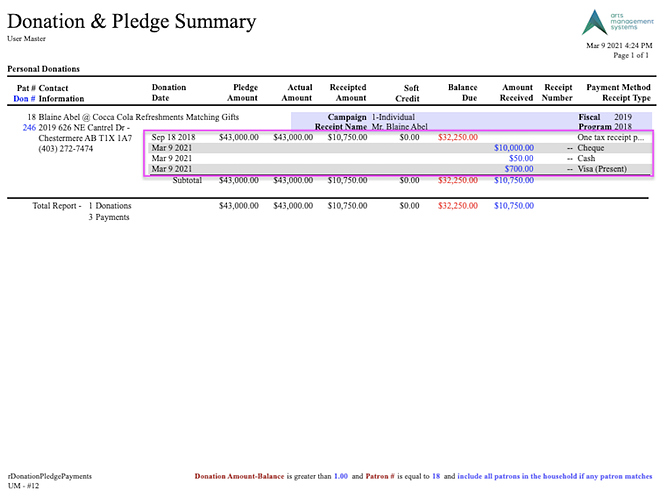 3. Adding Tasks to a Group of Patrons Via a Mail List
A fast and efficient way to add a group of patrons to the same task is by using a Mail List. This method is convenient for scheduling and providing agenda attachments for a board, production or staff meeting; attach volunteers for upcoming events or follow up with donors. The possibilities are limitless. The advantage of using Tasks is that everything can be tracked in Theatre Manager, viewed online and participants can add to their personal calendars.
Build your desired Mail List using criteria or manually add patrons.
From the Who's in Tab, select all patrons and right-click.
Choose the option Create Task from selected patrons .