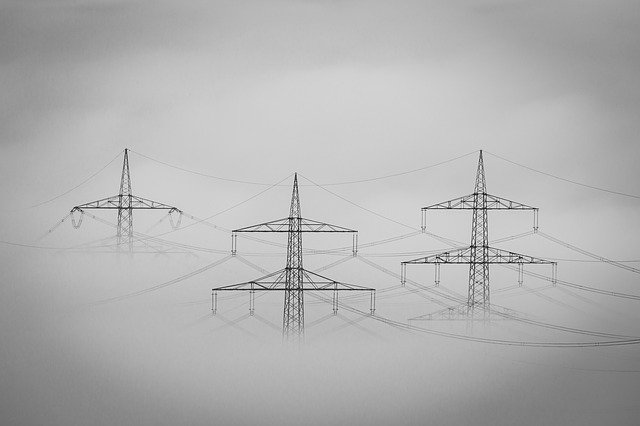 1. Creating a Pass/Certificate (with a bonus)
You can create gift certificates that offer a patron a bonus redemption amount on top of the sale value. It is ideal for some marketing situations like 10% bonus Holiday sales, or perks for members or VIP's.
Simply set the suggested purchase price different than the redeemable amount. If the patron enters a different purchase amount, the redeemable amount adjusts automatically.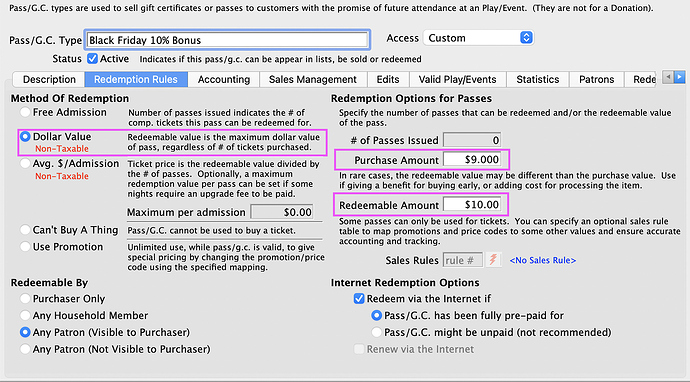 2. Row Level Data in Form Letter
Sometimes you need to send patrons an itemized list of their records. For example, an order confirmation showing all ticket details, a gift certificate reminder that displays each pass with its remaining balance, or a year-end summary of all fiscal year donations for the patron. This is easily accomplished by inserting row fields in a form letter:
With row fields, you can create a completely customized table of database fields and consolidate the data when you merge the form letter using Consolidate tickets (or selected data set) by Patron . Theatre Manager will adjust the number of rows in the table to match the number of records for each patron.
3. Employee Mail List
Creating a Staff Mail List in Theatre Manager can be done with a single piece of Criteria. With the Employee Date Left = Empty condition, staff can pull an active list of Theatre Manager users. A few ideas for leveraging such a Mail List include internal editing and testing of eBlast content before it's sent out to patrons, or, a convenient method for updating staff contact details.