1. Course Attendance
Did you know that course attendees can log into their profiles online and advise whether they will unable to attend a course?
Attendees can access this via the "Manage Courses" button on their Home Page: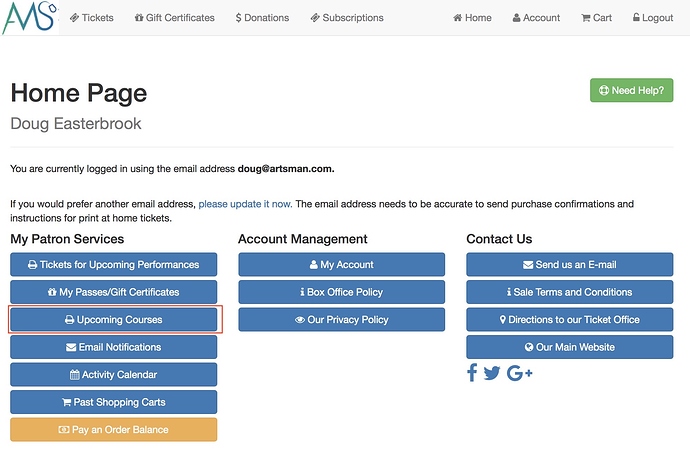 Then they can mark their attendance for any future courses: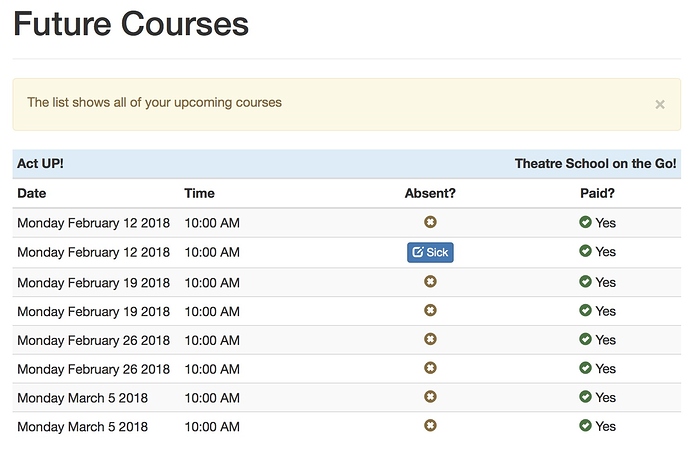 Course attendance reasons are created in the Code Tables.
2. Workflow Notifications
Work Flow Notifications enable you to take common situations and have messages emailed to you.
Common notifications, such as, donation sales or membership sales, can be assigned on a per campaign or membership basis. They are assigned in the setup of each:
Please check out our help page on Workflow Notifications for more information on how to set these up for your organization.
3. Tags
A year ago we introduced the ability to create "Tags" in Theatre Manager. Tags are similar to keywords or hashtags and can be a useful tool when doing searches, including arbitrary cross-cutting searches that can apply to donations, tickets and passes.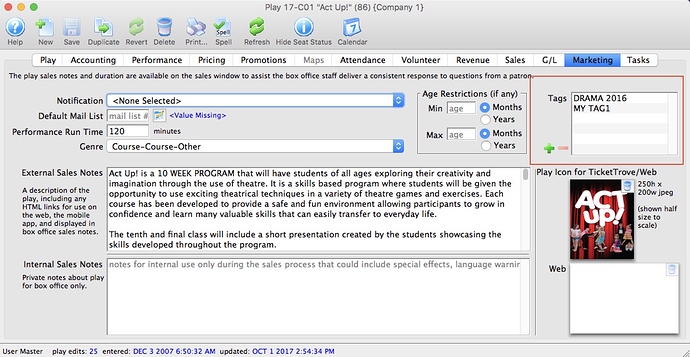 More information on Tags can be found on our help pages.