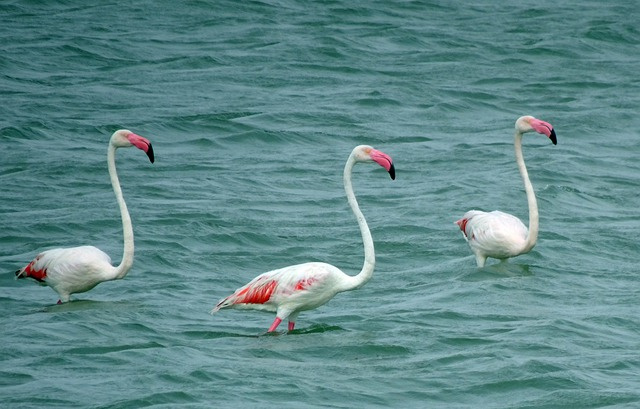 1. Selling Single and Subscription Tickets Simultaneously
In Theatre Manager, it is easy to sell single and subscription tickets simultaneously for general admission events.
Here is how you would do this:
decide which area of the venue subscribers like to sit in and how many seats subscribers might buy (even though we are looking at general admission sales, we need to act as if it were reserved).
in this example, we will assume that the subscribers will take half the house
HOLD the front half of the house for all events in the subscription
DO NOT hold the seats in the control house.
TM will find an empty seat in the control house… and all the tickets in the rest of the events are held, so TM knows that this is good for subscribers and will suggest seats.
Once subscriptions end, you can release the held seats in the events for single ticket buyers.
2. Donor Giving Trend Report (Fiscal)
As many organizations are starting to ramp up donation pushes for the new year, we thought that we would talk about the Donor Giving Trend Report. This report can be used to print an annual fiscal year donation total across the page for each patron and indicates the giving trends for that donor.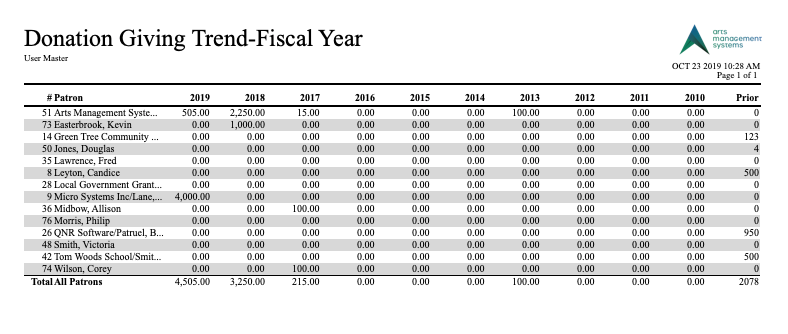 3. Using Folders for Form Letters and Mail Lists
Are all the Form Letters and Mail Lists for your organization stored in one long list? Did you know that you can sort them into different folders?
They can be separated by department, person or topic. Saving them into different folders will ultimately save you time and energy from trying to scroll through a long list to find the one you are looking for.
To save your Mail List in a folder, open the mail List and choose the folder from the drop down menu.

To save your Form Letter, click the info button in the letter itself and choose the folder you want.
These folders can also be used as search options in the Form Letter List and Mail List windows.
Folder names can be added or amended in the code table Folder Name.