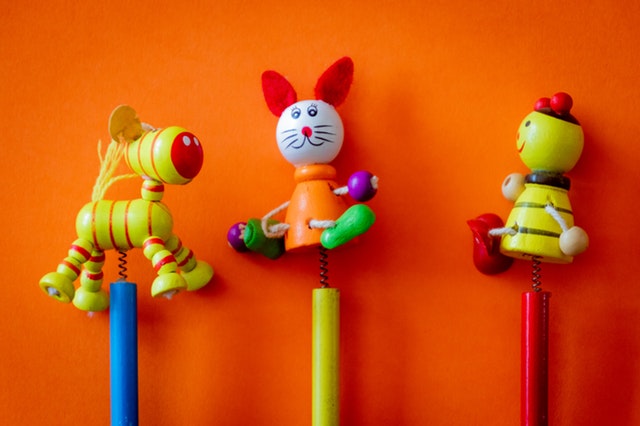 1. Hurricane Preparation - Data Protection
As we did last year, we would like to reach out to any of our clients that are on the US eastern coast with the potential of being hit by the impending Hurricane Florence. We are offering to capture a copy of your database to store offsite for the duration of the storm. If you would like to take advantage of this service, please contact the support team at support@artsman.com and we would be more than happy to assist.
2. Quick Contact Card Access
Did you know that you can quickly access patron contact cards without opening the patron record? This can be used to quickly look at one patron's contact information, or, perhaps you have more than one person with the same name and want to compare the addresses to see if they are records that should be merged.
On the Patron Search Screen, highlight the records that you want to look at, then click on the Contact Card icon on the toolbar: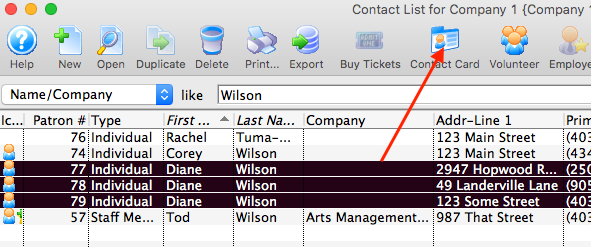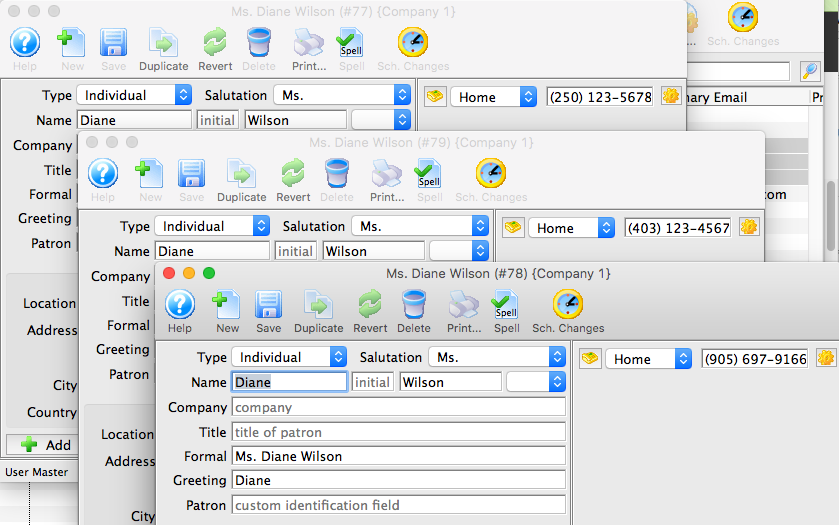 3. Adding Sales Notes
You can add notes to performances which can be internal and/or external (web sales). Sales notes are added on the Marketing Tab of Event Setup: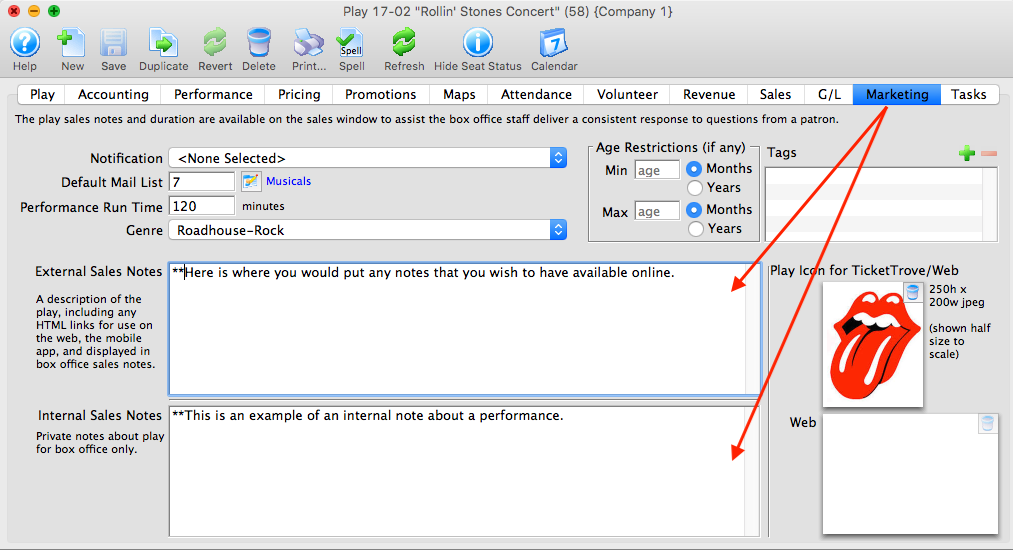 When the Box Office is selling tickets, any notes available for a performance will be visible by clicking on the Sales Notes icon in the toolbar: