1. Season Package Renewal Statistics Report
The Season Package Renewal Statistics - by Subscription report provides a handy snapshot the status of all season subscription renewals. It can show you information such as the number of subscriptions that have been renewed, the count of subscriptions that are for new subscribers etc. This report can be found under the Report Category - Season Subscription and Subscription Packages.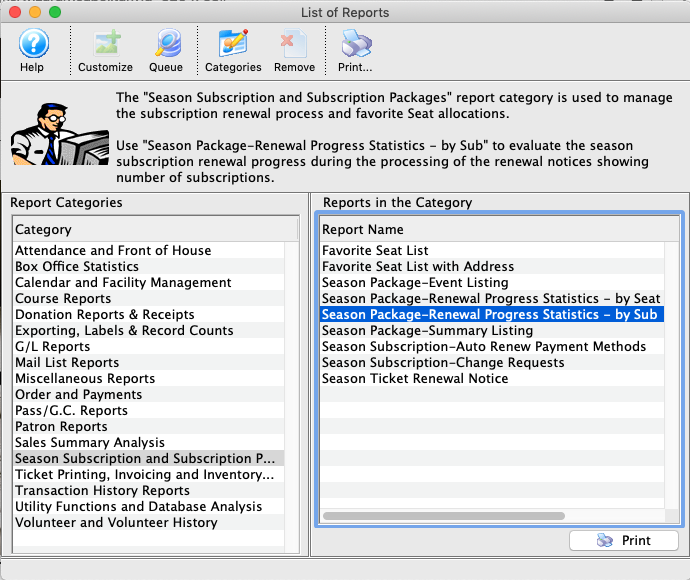 2. Sorting - Season Subscription Renewal Statistics Report
Some reports reveal a different understanding if you are able to change the sort and subtotaling options. The Season Package Renewal Statistics - by Subscription report can be changed to show how many renewals occur in each day of the subscription campaign (for example).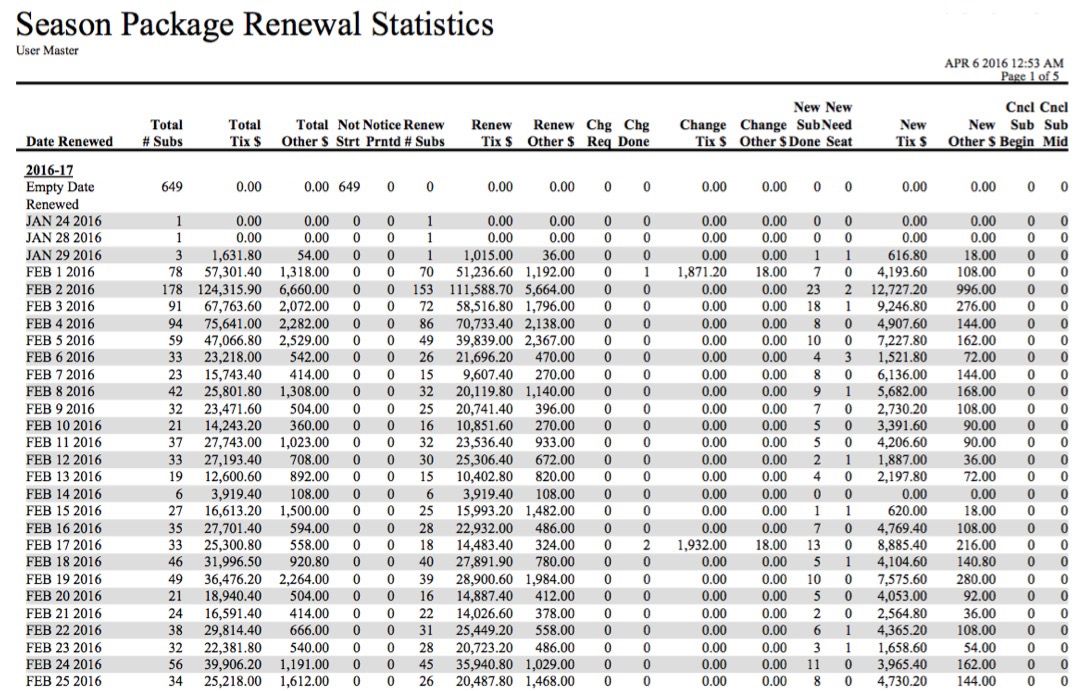 3. Using Access Cards to Supplement Use of Passes
You may require a pass to provide free or discounted access to see events through the year to multiple people in a group.
A theatrical example might be $2.00 off movies for a year for the family.
A non-theatre example might be a Costco Family pass where each member of the group needs their own card.
Theatre Manager has the ability to:
set up a pass with a unique control number
add access cards/codes unique to the person that allows them to use that access card during admission, which allows access to the pass.
Cards can be printed on ticket stock, or can be magnetic swipe cards.
Originally conceived as a movie pass, Membership Cards have applications for all venue and patron types including Group Sales, Corporate Sales, Student Body (campus) payments, and other marketing options.