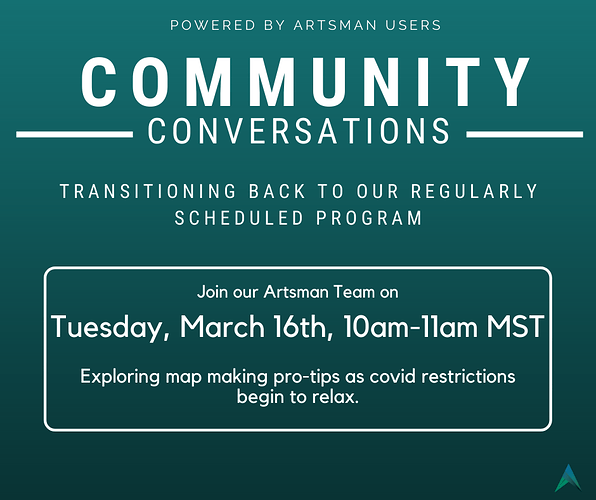 Tuesday, March 16, 2021
10:00 am – 11:00 AM Mountain Standard Time
As we all begin to look at reopening, Artsman is right alongside your organization. Join us as we dive into dealing with maps, including how to switch back to in-person reservations, changing capacity to existing venues, and working with social distance 'holds' as covid restrictions start to relax.
The Community Conversations will be hosted by Artsman using the Zoom Webinar format. Using the webinar format, our Artsman moderators will be visible via video.
Attendees to the webinar will be able to view the full session using video and audio. Questions can be asked in written format during the session using Zoom's Q&A feature or in advance on the Community site. An Artsman moderator will read questions aloud for all to hear.
To register please CLICK HERE
We are excited to hear how your organization is preparing to reopen. After registering, come back to the Community site and leave a comment.
See you on March 16!